Welcome to the website for Michel Robert's online riding lessons and jumping clinics
Your coach Horse Academy: MICHEL ROBERT

• A career spanning 40 years at the highest level International rider and member of the french show jumping team
• French champion in 2003
• The winner of many medals at the olympic games, the world championships and the french championships
• The winner of the Top Ten 2008 and Global Champion Tour 2009
Come backstage into Michel Robert's yard and discover his techniques to progress through his work program and his exercises which are adapted for every level of rider.
You'll learn about Michel Robert's system for the prepartion of both horse and rider:
. Training sessions
. Horse riding lessons
. Horse riding clinics and conferences
. And also tips from speakers such as dressage riders, coaches, veterinarians, grooms…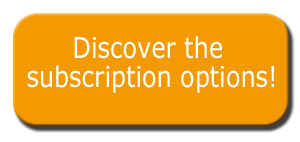 How to be in harmony with your horse

Michel Robert's training method spirit is based on the respect of the horse integrity and the satisfaction of the rider. If you are dreaming of riding beautifully to reach total harmony with your horse, this website is for you.
No matter what your level is and what your goals are, Michel's advice and explanations will make you progress step-by-step. You will learn how to get your body to be fluid and supple and in harmony with your horse's movements in an easy and long term way.
Horse Academy gives you some extensive training programs and a large choice of exercises that are adapted to every level of rider whether you are a novice or a seasoned competition rider.
You will learn:
. How to stay connected with your horse at all gaits and when jumping.
. How to be light in your aids
. How to ride on a precise path whether you are riding in the countryside or performing a dressage test, or even jumping a course.
Michel likes to say: "My training method is for all level of riders from the beginner to the high level rider. The basics are the same, then the level of the exercises can be adapted to the level of the rider and the horse". His teaching, based on an easy and logical pedagogy, can be reached by everyone. It is important that riders can enjoy themselves while in respect of their horse.
If your goal is to compete, you will realize that it is possible to perform successfully using easy to do methods with little constraint on your horse.
A confident rider with no fear nor stress
To Michel Robert, the main obstacle for riders is their mind. This is the reason why mental preparation is the heart of Michel's teaching. Indeed, it's important to understand that without a mind free of fear or interfering emotions, it becomes difficult to reach the relaxation necessary for a good communication with the horse.
Many riders don't improve because they are unable to let go of the fear of falling or of not doing well enough, or the fear of other people's judgement…or even of some pre-conceived idea or just bad habits.
A fit horse who is good in his mind

Horse Academy offers advice and practical exercises to get a relaxed and healthy horse.
From lunging, free lunging to under-saddle work, the physical and mental preparations offered by Michel are the result of his unprecedented experience in training horses up to the higher levels.
You will discover how to get your horse calm and supple while having powerful and relaxed propulsion.
Horse Academy also presents numerous sets of exercises to help your horse build a harmonious body without putting any mental or physical stress on him, without using any products that could compromise his physical integrity. Michel's training method focuses on the strengths of the horse to improve his weaknesses.
That way, it's easy for the horse to accept the work and to realize his potential.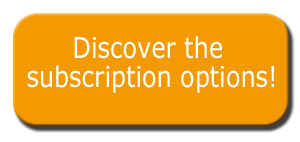 A EXCEPTIONAL EDUCATIONAL AND TEACHING TOOL!
Topics:
the rider's position, the "on the bit" position and hind-end engagement,
the half-pass, the responsivness to the leg, the change of lead, the rein back, the shoulder-in…
HORSE JUMPING LESSONS
Topics: rider's position, the quality of the canter, the control of the horse on the approach and on the landing, the quality of turns...
GROUND WORK
Topics: the basics of lunge line work , the connection in free longing strengthening the horse's back, overall mental and physical conditioning of the horse,the desensitization to scary jumps, free jumping…
UNDERSTANDING THE HORSE, HIS CARES AND CONDITIONING
Topics: Health management, horse psychology, bonding with your horse work schedule management, conditioning exercises, veterinary care management,tack fitting…